Boiler House Water Treatment Vessel.
Used to ensure boiler water has correct properties for the boiler, this kit is two pieces (vessel and piping), and will look great next to any plant needed treated water. Smaller 1/8 pipe on opposite side will need to be provided by the modeler, but a 90 degree elbow is provided. (For HO, Use Evergreen 224 1/8 Tubing, Tichy Train Group 8002 Caged Ladder and Tichy Train Group 8300 PRR Pipe Rail Stanchions. NOT PROVIDED). Includes Shepards Hook Platform LED Lamp and resistor.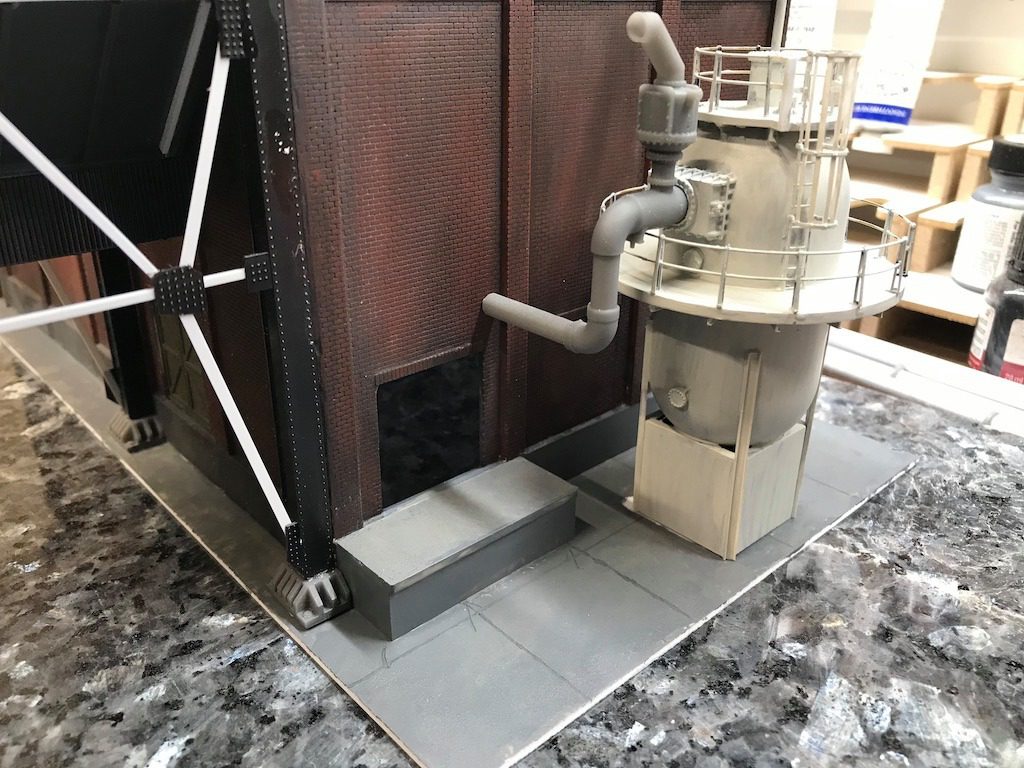 HO $60.00
N and S Scales available upon request.